Julius Caesar  (1910-1982)
Julius Caesar was the most noted and definitive German silver smith of his time. He began making jewelry in 1930.  One of the most travelled Native American artists, he was greatly influenced by many tribal ceremonies that he attended throughout the US.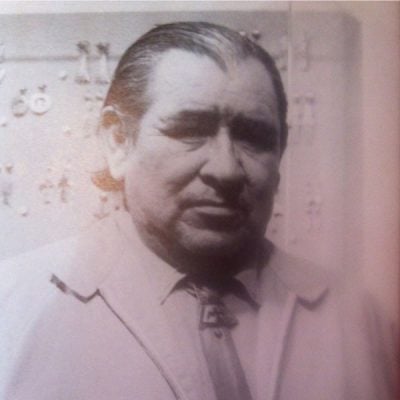 Collected
Smithsonian Washington DC
Denver Art Museum
Southern Plains Indian Museum
Countless private collections including Indian Arts & Crafts Boards
IACB"Smoke signals"
The first major one man show IACB in 1970. Caesar has also been included in many noted publications.
In 1940 Ceasar established his own business that his son still operates today  "Caesars Indian Metal crafts".