Isaiah Ortiz
Born 1976
Pueblo of San Felipe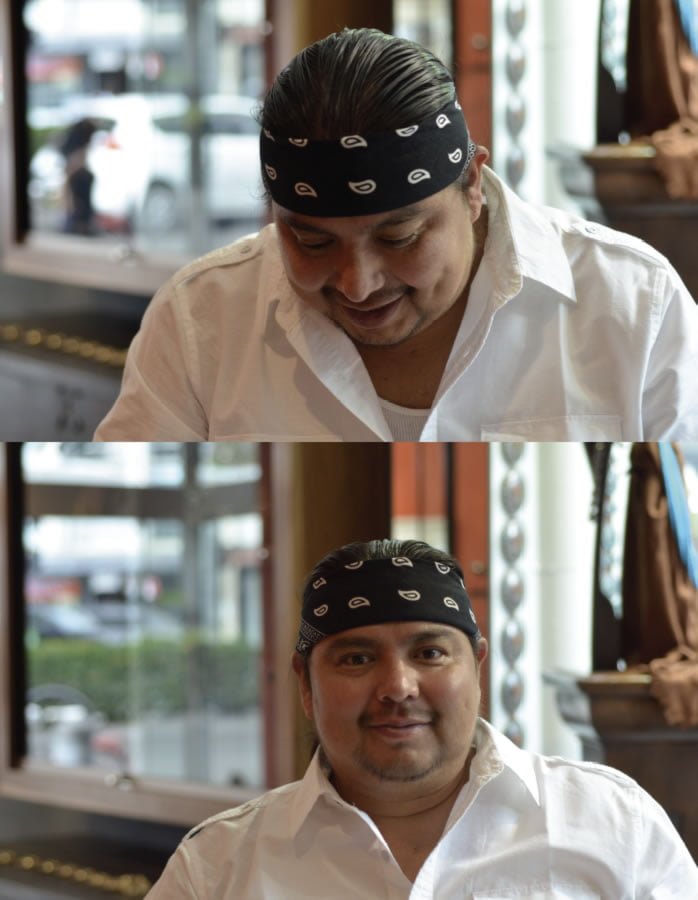 "I'm from the Pueblo of San Felipe centrally located within the 19 pueblos in New Mexico. My family are descendants of the Anasazi that originated from southern Colorado. I am an active participant in cultural dances and activities that happen year round in my tribe. I have lived my whole life in San Felipe learning history and traditions still passed on today."
Born in 1976 Isaiah began making his Native American jewellery when he was just fourteen years of age. After he graduated from Santa Fe Indian School at 18, he began to sell his works on the Palace of the Governors located in Santa Fe and jewellery has been his main source of income ever since.
Isaiah followed his father's teachings and has used them to develop his own distinctive approach to jewellery design, he declares that his style 'has come a long way' since the first simple pieces that he created. Isaiah Ortiz jewellery is fabricated using saw-work, carving and stone-on-stone inlay on certain pieces. His designs are dominated by geometric images, working in silver and occasionally using exotic inlay materials such as dinosaur bone, black coral and Agates.
Isaiah Ortiz has shown his jewellery at the Santa Fe Indian Market, the Heard Museum and one of his works is held in the permanent collection of the Autry National Center Museum in Los Angeles. This year at Santa Fe Indian market his turquoise inlay buckle won second place.
November 9th 2012 – Solo Show Silver Plume Sydney Australia
March 19th 2015 – Solo Show THE CUTTING EDGE Silver Plume Sydney Australia